Practice the French Language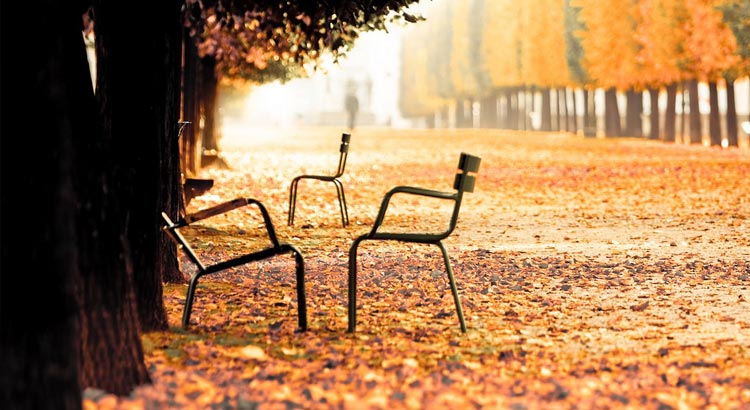 Language Tips
Once in Paris, you might find it a great opportunity to begin practicing your French or learn some new words while you are in another country. Although you will be among many English-speaking tourists, don't be shy to try to blend in.
| | | | | | |
| --- | --- | --- | --- | --- | --- |
| Hello, Mrs./Miss/Mr. | Hi! | I speak a little French | Do you speak English? | Where is the hotel? | Could you help? |
| Bonjour, Madame / Mademoiselle / Monsieur | Salut! | Je parle un peut français | Parlez-vous anglais? | Où est l'hôtel? | Pouvez-vous m'aider? |
| I am searching for… | Yes, thank you very much! | No… | Good evening! | Goodbye! | See you later |
| Je cherche… | Oui, merci beaucoup! | Non… | Bonsoir! | Au revoir! | À plus tard |
Discover the Neighborhoods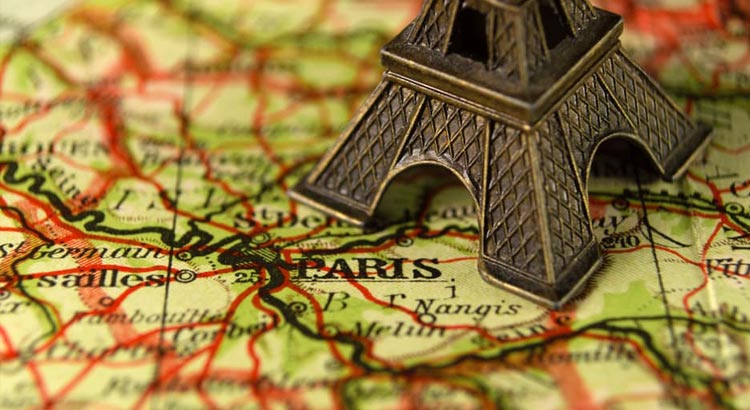 Paris is a city with 20 quarters or districts called arrondissement. Here is a basic chart to give you an idea of what you will find in each.
1° Center
Louvre, Les Halles, Palais Royal 
2° Business District
The Bourse, Place des Victoires (shopping, boutiques)
3° Marais
Old area, Picasso Museum, 17th cent. mansions
4° Marais
Trendy bars, gay nightlife, Jewish lifestyle by rue des Rosiers, oldest parts of Paris
5° Latin Quarter
The Sorbonne, Rue Mouffetard
6° Saint Germain
Gentrified area, trendy boutiques, art galleries, restaurants
7° Eiffel Tower
Eiffel Tower, Musée d'Orsay, Rodin Museum, Rue Cler
8°
 Champs-Elysées
Shopping, Tourist area, Place de la Madeleine, 19th cent. architecture
9° Opéra, Pigalle
Diverse residential and artistic area, Paris Opéra, Les Grand Magasins, Moulin Rouge, Red Light District
10° Canal St. Martin
Gare de l'Est, Gare du Nord, Bohemian area, Popular for cafes and restaurants along the canal
11° Bastille
Place de la Bastille, New Opera, Residential district full of artists, Nightlife scene by Rue de la Roquette and Rue Oberkampf
12° Bercy
Residential neighborhood, by the Bois de Vincennes, Promenade Plantée, Palais Omnisports de Bercy
13° Place d'Italie
Multicultural residential neighborhood, Chinatown, François Mitterand, Butte aus Cailles (village-esque atmosphere)
14°Montparnasse
Cité Universitaire, Residential district, Lively cafés and restaurants by Boulevard Montparnasse
15° Parc des Expositions
Residential neighborhood, upscale area bordering 7th arrondissement and Seine, more afforadable in outer areas
16° Trocadéro
Reputed as the wealthy neighborhood, Upscale shopping by Rue de Passy and Place Victor Hugo, Great view of the Eiffel Tower from Place de Trocadéro
17° Palais de Congrès
More than one neighborhood, Very Upscale area by the Arc de Triomphe and Parc Monceau
18° Montmartre
Artistic neighborhood on a hill, Small village ambience, Famous view of Paris from the Sacré Coeur church, Place du Tetre
19° Parc de la Villette
Parc des Buttes Chaumont, Residential neighborhood with diverse restaurants and shops, (inside the Parc) Cité des Sciences, l'Industrie museum, cultural center
20° Belleville, Père Lachaise
Belleville, Ménilmontant, Père-Lachaise, Traditionally working class area but drawing attention from artists due to affordable pricing, Diverse shops, cafés and restaurants
Useful Traveler Information
Currency
The official currency of France is the Euro like many other Western European countries. You will find that the Euro comes in €5, €10, €20, €50, €100 and €200 bills, with €0.01, €0.02, €0.05, €0.10, €0.20, €0.50, €1.00 and €2.00 coins. Please note that if you take a taxi from the airport or train station upon arrival, you will have to pay in cash. There are many ATM machines scattered throughout Paris if you need cash at some point.
Metrics
If you are coming from a country that does not use the International System of Units (SI), be sure to become familiarized with this way of measurement. One kilometer is about 0.6 miles. One kilogram is 2.2 pounds. One meter is about 39.37 inches...
Visa and Passport
Entrance restrictions into France vary upon nationality. Citizens from the US, Canada, Australia and New Zealand do not need a visa to enter France for trips less than six months. You are required to bring your current passport that is updated. European Union residents only need to show a national identity card upon arrival, although bringing a passport is recommended. For those outside the aforementioned countries, please be sure to contact the French consulate nearest to you regarding exact requirements.